Zoom Whitening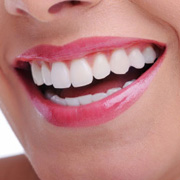 Whitening treatments are one of the most popular treatments in cosmetic dentistry today. They are fast, effective and extremely efficient. Not all teeth whitening treatments are alike, however. Our Los Angeles Zoom whitening specialist can help you determine the best whitening treatment to meet your needs.


Zoom is a revolutionary whitening system that is powered by light. If you are a candidate for Zoom, we may recommend a professional cleaning that will remove any buildup that could affect your results. Your lips, gums and other soft tissues will be protected before our specialist for Zoom whitening in Los Angeles paints on the Zoom formula. A high-intensity light will activate the Zoom solution and help it penetrate deep inside the structure of the tooth where it can break up stains more effectively. Three 15-minute sessions over the course of an hour will leave your teeth as much as eight shades lighter.

Zoom Whitening Los Angeles
Your results will be dramatic, and you can keep your teeth looking whiter and brighter by maintaining good dental hygiene habits, avoiding dietary and lifestyle habits that could stain your teeth again and visiting our Los Angeles Zoom whitening specialist every six months for a professional cleaning and comprehensive dental exam.


We may recommend Zoom whitening if you desire a whiter, brighter smile in less time and you are not pregnant or lactating. Zoom may not be the best option for you if you have extensive dental restorations, porcelain veneers or if you have certain types of stains. Our specialist for Zoom whitening in Los Angeles will perform a comprehensive exam and discuss your whitening options with you so that you can choose the best treatment for your needs.


Contact our dental office today to learn more or to schedule your appointment with our cosmetic dentist in Los Angeles.