Invisalign Aligners
An uneven smile, crooked teeth, bite abnormalities, crowded teeth or gapped teeth may leave you feeling self-conscious about your smile. However, misalignments and bite abnormalities can increase your risk for certain dental health problems, too. You may be at an increased risk of suffering from TMJ disorders, periodontal disease, excessive or uneven wear on your teeth and bruxism. Our Los Angeles Invisalign provider can help you determine if you are a candidate for the Invisalign procedure.
Our expert in Invisalign in Los Angeles can use Invisalign to straighten your teeth without metal brackets and wires. Invisalign uses a set of clear plastic aligners that are virtually undetectable when worn properly, which means you can straighten your teeth privately and discreetly.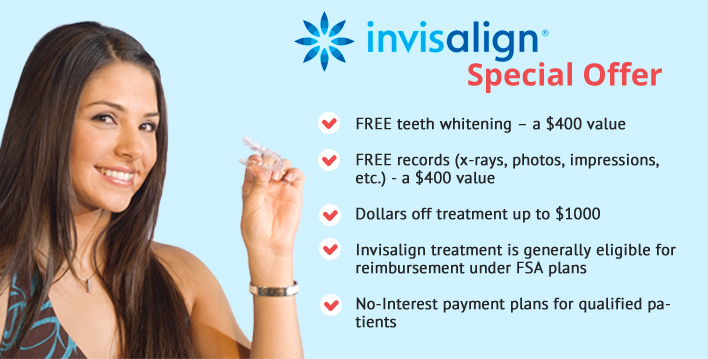 Invisalign Los Angeles
At your initial consultation, our Los Angeles Invisalign aligners dentist will use 3D computer technology to map out a precise treatment plan. A dental laboratory will then make a series of aligners that are carefully calibrated to fit your smile and adjust your teeth throughout the treatment plan.


Your aligners will be entirely removable so that you can continue to eat and drink as you always have, and you can even keep your teeth cleaner and healthier throughout treatment by removing your appliances to brush, floss and visit our expert in Invisalign in Los Angeles for routine cleanings just as you always have. Each aligner is changed after two weeks, which requires fewer orthodontic visits than traditional metal braces. As you change your aligners, you may notice the gradual changes taking place in your smile, and when your treatment is finished, you will be smiling like never before.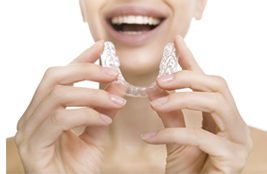 Our specialist for Invisalign aligners in Los Angeles can help you determine if Invisalign is right for you. Not all patients are candidates for this procedure. If you have certain bite abnormalities, extensive bridgework or other types of restorations or your jawbone is still growing, you may be a candidate for other types of orthodontic treatment.


Contact our office today to learn more about your orthodontic options or to schedule a consultation with our cosmetic dentist in Los Angeles.
Invisalign Before and After
| | | |
| --- | --- | --- |
| Overly Crowded | | |
| Crossbite | | |
| Gapped Teeth | | |
| Overbite | | |