Teeth Whitening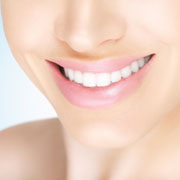 Coffee, tea, soft drinks and wine are favorite beverage choices of many people. Unfortunately, all of them can stain your teeth and leave your smile gray, yellow, dingy or worse. A discolored smile can add years to your age and seriously detract from your overall image. Teeth whitening can eliminate these stains and give your smile an almost-instant boost. Our Los Angeles teeth whitening specialist offers several teeth whitening options that can have your smile looking its best in no time.

Take-home whitening treatments use a powerful prescription-strength whitening solution combined with a customized mouth tray designed to fit the unique contours of your mouth. The mouth tray minimizes contact between the whitening solution and the soft tissues of your mouth so that there is less of a risk of irritation. Our specialist for teeth whitening in Los Angeles will provide you with instructions for using your new whitening treatment, and in just a few days, your smile will look brighter, whiter and younger.

Teeth Whitening Los Angeles
In-office treatments combine a prescription-strength whitening solution and a special high-intensity light that can provide visible results in just about an hour. Our Los Angeles teeth whitening specialist will generally clean your teeth to ensure more even penetration and then paint on the special whitening solution, which is activated by the light. The light helps the solution penetrate more deeply into the teeth so that it can work quickly and efficiently to eliminate stains.


If your teeth are stained or discolored, our specialist for teeth whitening in Los Angeles can help. We will work with you to identify the source of stains and recommend the whitening solution that can best meet your needs, preferences and lifestyle. Contact our office today to schedule an appointment with our cosmetic dentist in Los Angeles.