The Best Los Angeles Dentist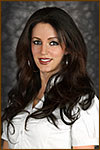 At Sunset Plaza Dental, our team of dental specialists consists of the best Los Angeles dentists. Our dentists have years of training and experience in their respective dental fields, and strive to provide effective, comfortable and state-of-the-art treatments for our patients.
Your smile says a lot about you. A broad grin can reveal a playful or a silly mood while a shy smile may reveal interest, attraction or a more bashful mood. No matter how you smile, if your smile has been poorly maintained, the impression others may have of you may be less than stellar. More important than your appearance, however, is the health of your teeth and gums, which makes a huge difference in the health of the rest of your body. Visiting our dentist in Los Angeles can mean the difference between an unhealthy body and poor smile and the health and beauty you deserve.
Some dental problems, such as overbite, underbite, staining and gaps between your teeth, can increase your risk of TMJ disorders, or they may simply be cosmetic issues. Our cosmetic dentist in Los Angeles can help. We can work to create a treatment plan that will straighten, whiten and reshape your teeth. We use orthodontic devices, dental veneers, surgical procedures and chemical bleaching agents to leave your teeth straight, healthy and gorgeous.
Dentist Los Angeles
Our skilled cosmetic dentist in Los Angeles can even realign your teeth in such a way that no one can tell you are even having work done. Invisalign is one option. It aligns teeth without the appearance of traditional appliances. Other dental problems, such as gum disease and rotten, broken or missing teeth, can be extremely unhealthy. Our Los Angeles dentist can help you lower your risk of health problems, such as infection, pain, respiratory ailments and even heart attack and stroke, by getting you back on the road to good dental health.
Dental problems can often be treated in as little as one office visit. For our more nervous patients, we may recommend breathing techniques, meditation and, in some cases, anti-anxiety medications, to make the visit more comfortable. Sedation may also be an option.
At Sunset Plaza Dental, we want to serve you. Our office is staffed with specialists in many areas of modern dentistry, and we will help you work out a plan that is right for you. We have a friendly staff and a comfortable, state-of-the-art office. We pride ourselves on affordability and accept most major insurances. Whatever your dental needs, we can help. Contact us today.