Restorative Dentistry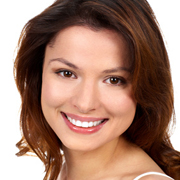 Restorative dentistry refers to the branch of dentistry that restores the health, function and appearance of teeth after dental health problems. Injuries and tooth decay can increase the need for restorative dentistry. Our Los Angeles restorative dentistry expert offers treatments that can repair teeth that are damaged due to tooth decay, periodontal disease or dental trauma.


Dental bonding is a common, easy-to-perform and highly effective restorative treatment that can be used to repair decayed areas and protect them from further damage. Dental bonding can also be used for cosmetic reasons and can conceal discolorations, worn enamel, chips and fractures. Dental veneers are used to conceal similar aesthetic problems and may also be used to repair cracked, damaged or worn teeth.


Dental veneers are more conservative when compared to porcelain crowns and require the removal of less dental enamel. However, our expert in restorative dentistry in Los Angeles may recommend porcelain crowns for those who have undergone root canal treatment, have severely damaged teeth or have teeth with severe cosmetic issues.

Restorative Dentistry Los Angeles
Our Los Angeles restorative dentistry expert also replaces lost or missing teeth to help you eat, smile and speak more comfortably. Dental crowns and bridges, dentures and dental implants may all be options for those who are missing teeth. Replacing missing teeth can protect your teeth's natural alignment and reduce the risk of tooth decay and gum disease that often accompanies a lost tooth.


Each patient is unique and has his or her own particular concerns and needs. Our expert in restorative dentistry in Los Angeles will evaluate your smile and design a treatment plan that restores your dental health and the unique aesthetics of your smile. Contact us today to schedule your consultation with our Los Angeles dentist so that you can get back on the road to good dental health.