Porcelain Dental Crowns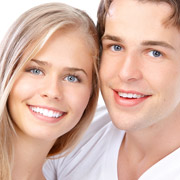 Porcelain dental crowns are tooth-shaped porcelain shells that fit over the entire visible portion of the tooth. They can improve the appearance and function of natural teeth and help preserve dental health. Our Los Angeles porcelain crowns specialist uses porcelain crowns to create beautiful, healthy smiles.


Unlike metal or other types of crowns, porcelain is virtually indistinguishable from your own natural teeth. The porcelain is strong and durable, and the material is translucent, which means it reflects light the same way your own teeth do. The procedure may take two to three visits to complete and may include endodontic treatment. Our Los Angeles dental crowns expert may recommend porcelain crowns if you have:
• A tooth that has suffered extensive damage or decay
• Had a root canal treatment
• Dental implants

Porcelain Dental Crowns Los Angeles
At your initial visit, our specialist for dental crowns in Los Angeles will treat any dental health issues affecting the tooth. A root canal treatment may be recommended if the root has been affected by damage or decay. The surface will be prepared for placement of the crown, which means some of the natural structure will need to be trimmed and shaped. Dental impressions will help us craft a beautifully natural restoration, and a temporary crown will be placed to protect your tooth as you wait for your new porcelain crown. Your new porcelain crown will be placed at your next visit with our expert in porcelain crowns in Los Angeles. The crown will be checked for fit before being securely bonded to your tooth.


Porcelain crowns are easy to maintain. Simply brush after meals, floss daily and visit our cosmetic dentist in Los Angeles twice a year for checkups and professional cleanings. Contact our dental office today for more information or to schedule a consultation.