Porcelain Dental Veneers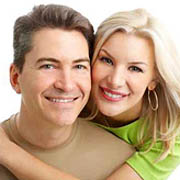 Did you know that a brilliant, beautiful smile may be just a few short dental visits away? Our Los Angeles dental veneers specialist can use porcelain veneers to correct a broad range of aesthetic problems with your smile, including:
• Chips
• Misalignments
• Gaps
• Misshapen teeth
• Discolorations
• Worn enamel
• Stains


Veneers are customized layers of porcelain that are bonded to the front of your teeth to improve the appearance of your smile. Candidates for veneers are those who have healthy teeth and gums, who desire a more attractive smile and who are willing and able to maintain their teeth properly after the procedure. If you grind your teeth or have bruxism, our Los Angeles porcelain veneers expert may recommend wearing a night guard to protect your restorations.


Porcelain Dental Veneers Los Angeles
Porcelain veneers offer many benefits to our patients, including:
• Naturally beautiful results
Porcelain closely mimics your own natural tooth enamel, which means that porcelain veneers can be customized to meet your smile goals precisely and leave you with a natural look.
• Durability
Porcelain veneers are extremely durable as well as stain resistant, which means that you can continue to enjoy all your favorite foods and drinks without worry.
• Flexible
Our expert in dental veneers in Los Angeles can use porcelain veneers to correct a variety of imperfections and flaws, and they can be combined with other treatments in order to completely make over your smile.
• Fast results
Most people can have their new smile in just two to three dental visits without any downtime or recovery time. Once your teeth are prepared, we will send your dental impressions to the dental lab, which will craft your new veneers. You will then simply need to return to have them bonded permanently into place.

Our specialist for porcelain veneers in Los Angeles can help you design the perfect smile for your needs, and our advanced imaging options can even help you get a peek at your new smile and make any necessary adjustments before your veneers are designed.


Contact our Los Angeles cosmetic dentist today to learn more about porcelain veneers or to schedule your consultation.