General Dentistry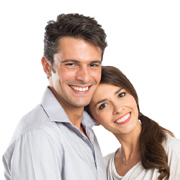 General dentistry typically involves providing patients with preventive and restorative dental procedures that address any oral health problems a patient may have. A common aspect to general dentistry involves giving patients a comprehensive dental examination during their biannual check-ups. During these exams, our Los Angeles general dentistry expert checks for any underlying problems that the patient might not have been aware of, and our dentist offers recommendations on where a patient needs to improve upon their dental care. By providing helpful information that the patient can implement on his or her own time, we can ensure that your next exam will go by smoothly.
Routine dental exams are composed of several parts. Our expert in general dentistry in Los Angeles will visually examine your teeth to make sure there are no visible sign of decay or disease. However, dental problems are not always apparent to the naked eye, which is why our dentist also implements dental X-rays. Tooth decay and gum disease may start off as asymptomatic, but X-rays can detect these problems early even if you are not experiencing any pain.
General Dentistry Los Angeles
If our Los Angeles general dentistry expert finds that there is something wrong with your teeth or gums, we can provide restorative care to prevent further problems from occurring. Cavities are a common problem, especially among children, and our dentist offers dental fillings to fill in areas of decay that have worn away at the tooth. If decay grows and expands, it can cause the root canals of a tooth to become infected and necessitate a root canal treatment. A tooth that has experienced damage or fractures can often be covered up with a dental crown or bridge.
The American Dental Association recommends that everyone see their dentist twice a year. Some people may be healthy enough to only have to see our expert in general dentistry in Los Angeles once a year, but people who are particularly susceptible to oral health problems may need to see a dentist even more than twice a year. If you have not had your teeth examined in a while, it might be time to schedule an appointment with your dentist.