Cosmetic Dentistry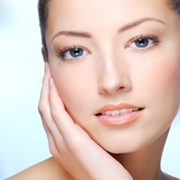 Cosmetic dentistry is the field of dentistry that deals with smile aesthetics. However, treatments can be used to not only restore smile aesthetics but also improve function. Our Los Angeles cosmetic dentistry expert can evaluate your smile and identify treatment options that may be right for you. We explore your options based on your personal preferences and the overall appearance of your face and smile to design a smile that flatters without concealing its natural beauty.


Our expert in cosmetic dentistry in Los Angeles has extensive skill in performing smile makeovers, and we can offer a full range of treatments. One of our most popular is teeth whitening. Teeth whitening treatments are intended to whiten teeth that have been stained by nicotine, coffee, cola, tea, wine and similar substances. They leave your teeth looking brighter, whiter and even more youthful.

Cosmetic Dentistry Los Angeles
Some stains do not respond to teeth whitening, and other types of flaws may need more extensive treatments. Our Los Angeles cosmetic dentistry expert may recommend porcelain veneers or Lumineers for these patients. Porcelain veneers are wafer-thin porcelain shells that are bonded to the front of teeth. Lumineers are similar to porcelain veneers, but they can be applied more quickly and require less preparation.


Our expert in cosmetic dentistry in Los Angeles also offers other treatments that can brighten and perfect your smile, including dental bonding, enamel contouring, Invisalign, tooth-colored fillings, indirect fillings, porcelain crowns and dental implants. We will design a treatment plan around your needs and preferences using dental impressions, computer images and other models so that you can even preview your new smile and make adjustments as necessary.


Are you ready to smile bigger, brighter and better? Contact our cosmetic dentist in Los Angeles today to schedule your consultation and learn more.