Vitamin D for Prevention of Tooth Decay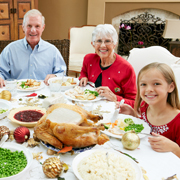 A recent review highlights the importance of vitamin D for good dental health. Nearly 25 clinical trials with 3,000 children were reviewed. These trials were completed between 1920 and 1980, and the children either received supplemental vitamin D through dietary products or through UV radiation. Researchers determined that kids who did not get enough vitamin D were more likely to experience late teething and a higher risk of tooth decay.
The body makes vitamin D when your skin is exposed to the sun, but concerns about skin cancer have kept many people either inside or well-protected with sunblock. You do not need to spend your days sunbathing, but a small amount of unprotected sun exposure a few sunny days a week can give your body a nice boost of vitamin D. You can also get more vitamin D through you diet. Good sources of vitamin D include fortified milk, fortified juice, fatty fish such as salmon, beef liver, eggs with yolks and fortified cereal. If you are at a high risk of a deficiency, you may need a vitamin supplement as well.
Vitamin D works with calcium to create strong teeth but also supports healthy immune function, which is critical to combating unhealthy oral bacteria. Pregnant and nursing women especially need to ensure adequate vitamin D intake for their developing offspring, but parents should also ensure their kids are getting enough of this critical vitamin. Call us today to learn more or to schedule an appointment with our expert in root canal in Los Angeles.
Back to Blog