Veneers Teeth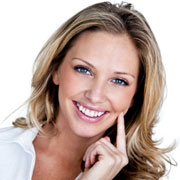 Veneers are thin porcelain or composite shells that are bonded to teeth in order to permanently conceal imperfections such as discoloration, cracks, chips, gaps and irregular positioning. Once bonded in place, veneers also reinforce enamel, protecting against future breakage and decay. Here is more about veneers teeth, their benefits and how our dentist places them.

Major Benefits Provided by Veneers
Veneers are a cosmetic treatment with restorative value. Because they completely conceal the fronts of teeth, patients can opt for veneers as a single treatment for multiple flaws rather than having each flaw treated separately. When teeth are discolored by internal decay, they will not respond to whitening treatments but can often be concealed successfully with veneers. When physical trauma causes cracks or weakening, veneers can actually improve the strength of treated teeth and guard them against further breakage. Finally, veneer teeth can be a fast cosmetic alternative to orthodontics when bite irregularities ruin a smile but do not interfere with health or functioning.

How Our Dentist Puts Veneers on Teeth
Our dentist consults with all patients to outline their goals and create a unique treatment plan. Next, patients choose the type, tint and size of veneers teeth they want. Placement is completed under anesthesia during two appointments, with the first used to examine and prepare teeth for the veneers. During the first appointment, our dentist shapes the teeth and removes enamel to make way for the veneers. Our dentist places temporary veneers on these teeth to protect them until the second appointment, in which the permanent veneers are positioned, bonded and cured in place with a light.


The natural look and impressive durability offered by veneers makes them an ideal choice for many patients with flawed or weakened teeth. To learn more about veneer teeth and find out whether they will work for concealing certain types of flaws, patients can schedule a consultation with our dentist.