Veneers Price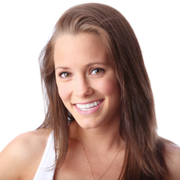 Veneers are essentially thin porcelain shells that are used to permanently conceal aesthetic flaws on teeth. In addition to restoring the appearance of smiles with structural problems or discoloration, veneers help protect teeth by resisting stains and physical damage. Here is more about how veneers help patients and how the veneers price is affected by different aspects of treatment.

How Veneers Serve Patients
Patients can choose veneers for concealment of numerous aesthetic issues, such as cracks, chips, discoloration and improper tooth rotation. Certain orthodontic issues, such as uneven spacing and asymmetry, can also be concealed with veneers. When these issues do not affect oral health or functionality, veneers can act as an alternative to braces. Once placed, veneers guard against stains and remain the same brilliant color that is associated with real teeth. Although patients should still avoid excessively hard foods after getting veneers, they actually enjoy greater protection against scratches with veneers in place.

What Is Calculated in the Price of Veneers?
Veneers can vary in price depending on several factors. These include the number of veneers used, the size of veneers necessary, and the type of veneers chosen by patients. When teeth present complicating factors during placement, treatment costs are also adjusted upwards. While the dental veneers price may vary, the benefits of this treatment are consistent, providing excellent value for patients who want a long-term solution to cosmetic dental flaws.


Patients who want complete concealment of cosmetic issues affecting their smile can choose veneers for decades of improvement and protection. With high-quality porcelain construction and impressive durability, veneers give patients the look they want in just a few easy appointments. The porcelain veneers price gives amazing value considering how long this treatment serves recipients. Patients can schedule a consultation with our dentist to learn more about how veneers can resolve specific cosmetic issues.