Veneers Cost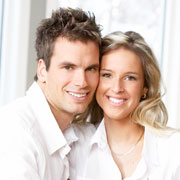 Veneers offer total concealment of dental flaws that may ruin an otherwise attractive smile. Bonded directly to the teeth using special adhesives, veneers restore appearance and help protect teeth from further cosmetic damage. Here is more about the advantages of veneers and the factors that affect how much veneers cost.

Reasons to Get Veneers
Veneers can be used to conceal a wide range of problems affecting the surfaces of teeth, including deep discoloration, cracks and chips. However, veneers are also useful for concealing improper rotation, insufficient size, uneven spacing and asymmetry as an alternative to orthodontics for situations in which these issues do not harm functionality. Once placed, veneers can retain their strength and brilliant appearance for decades with daily brushing and flossing and biannual check-ups. Thanks to translucent porcelain construction, dental veneers accurately mimic the look of natural teeth.

Factors in the Cost of Veneers
A number of factors can affect how much porcelain veneers cost. The type and number of veneers chosen, the sizes of veneers necessary and the presence of complicating features are all involved in calculating cost. In some cases, patients may require other cosmetic or restorative treatments beforehand, increasing the total cost accordingly. Because of the long-term value of veneers and the capacity of this treatment to act as an alternative to orthodontics in certain cases, the initial cost of placement is often easily outweighed by potentially major savings.


Patients who have veneers placed by our dentist can count on having not only a beautiful smile but also added protection against future cosmetic damage. As a lifetime investment, dental veneers cost offers excellent value in terms of increased self-confidence and peace of mind. Patients can learn more about the cost of veneers and discuss the benefits of this treatment for them by scheduling a consultation with our dentist.