Veneers Average Cost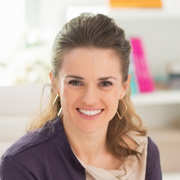 With veneers, patients gain total concealment of their cosmetic imperfections for as long as 10 to 15 years. The treatment can work well for hiding structural problems, such as those involving cracks, chips or gaps, along with discoloration and poor positioning. In fact, patients can sometimes get veneers instead of braces for poor rotation or spacing that does not affect oral health. Here is more about the veneers average cost in Los Angeles and how this treatment serves patients.

How Cost Is Calculated
The dental veneers average cost in Los Angeles is based on veneer types and numbers that patients order. Depending on the goals of patients, these figures can vary and will affect the total price of treatment. If our dentist finds that certain factors make placement more difficult, costs will also rise accordingly. Finally, the need for restorative procedures before veneer placement will also increase total costs.

Specific Benefits of Veneers
Veneers offer versatility in cosmetic dental treatment, with efficacy for a wide range of specific aesthetic issues. For example, teeth affected by both structural problems and discoloration can be treated in a single procedure using veneers. Because veneers can be used instead of orthodontics for crooked teeth that only cause cosmetic problems, they can help save patients time and money. The natural contours and color of veneers ensure that in addition to enhancing the look of teeth, this treatment also preserves a normal appearance.


With proper care, including daily home dental hygiene and biannual check-ups from our dentist, patients can keep their veneers looking great for longer. Most patients who have healthy gums are candidates for this minimally invasive, non-reversible treatment. By scheduling a consultation with our dentist, patients can learn more about the porcelain veneers average cost in Los Angeles and how veneers can help them.