Tips for Preventing Gum Disease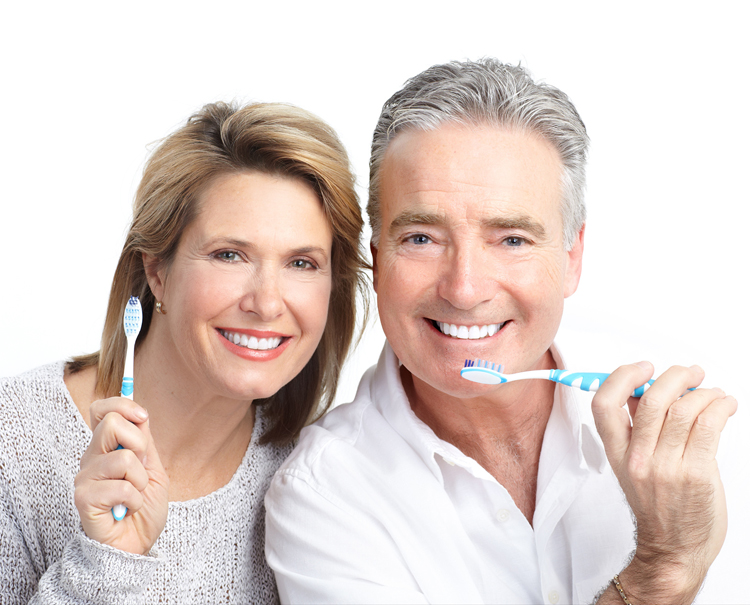 A strict routine of oral hygiene can greatly reduce your risk for gum disease, which can threaten more than the state of your mouth. Links are still being tested, but both early-stage gum disease (gingivitis) and late-stage gum disease (periodontitis) are believed to be suggestive of heart disease, especially if the person is a smoker.
Gingivitis
At first, gum disease is simple inflammation. Gums may be red or swollen, or bleed slightly while brushing or flossing. Halitosis (bad breath) is another sign. You can control gingivitis by stepping up your brushing and flossing, and by watching your diet.
Periodontitis
At this stage, which typically occurs in adults 35 or older, teeth loosen or pull away from the bone. This can lead to bacteria-collecting periodontal pockets and abscesses. You are at serious risk of tooth loss if your gingivitis progresses into periodontitis.
Treatment
Most adults in America have some form of gum disease, often undiagnosed and untreated. You can get ahead of the game by brushing properly. Use a soft-bristled toothbrush which you replace at least every three months. Brush at a 45 degree angle, making sure to cover the front, back, and bite surface of each tooth. Brush the tongue and cheeks for good measure, as these can collect odor-causing bacteria. Brush at least twice a day, and floss at least once.
Other keys in avoiding periodontal treatments include quitting smoking, and eating a balanced diet. Eating fruits and vegetables and drinking lots of water can solidify your defenses.
Back to Blog