Tips for Improving Your Oral Health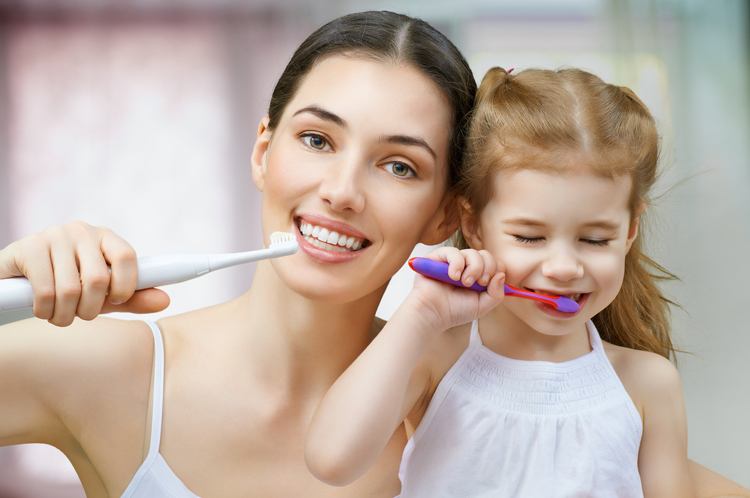 There are few things more frustrating than a problem with the teeth. Cavities, stains, and chips are annoying flaws, not to mention unhealthy. Fortunately, there are ways to improve your oral health practices at home to lessen the risk of dental problems later on.

Brushing and flossing
Everybody knows that the teeth should be brushed twice a day. It is important to also keep in mind that each tooth should be brushed on the top, front, and back. Use a soft-bristled brush and a pea-sized amount of fluoride tooth paste. And don't forget to brush the tongue!

Regular visits
Brushing and flossing is, unfortunately, not enough to keep the teeth and gums healthy. Regular dental exams are vital for continues oral health. Dentist and their tools are better able to remove plaque and tartar from the hard to reach areas that cannot be accessed by only our toothbrush and floss.

Food and Drinks
We know that our overall health is dependent on what we put in our bodies, but our oral health is also very dependent on this, as well. Sugary foods and drinks merge with the bacteria in your mouth and create acids that attack enamel, causing cavities. Vegetables and fibrous foods are good for cleaning the teeth naturally, and foods full of calcium keep the teeth strong.

Gum disease
Be sure to contact your dentist if you notice anything strange with your gums. This includes swelling, redness, pain, and tenderness. These are all tell-tale signs of severe gum disease, or periodontitis.
Keep these tips in mind and you will have a great dental check up!
Back to Blog