Price of Veneers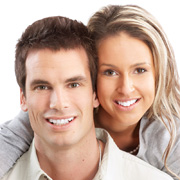 Veneers can be an excellent long-term investment for patients who want to permanently conceal one or several dental imperfections. Issues involving color, structure, shape or spacing are easily hidden with these thin tooth-colored shells, which even lend strength to treated teeth. For anyone considering this treatment, budget is sure to be an important consideration. Here is a look at what is used to determine the price of veneers in Los Angeles and how this treatment benefits recipients.

How the Price of Veneers Is Determined
The price of veneers can vary significantly depending on individual factors, such as treatment goals and any obstructive factors. The type and number of veneers ordered by patients is also a major factor in the cost of treatment. In some cases, patients may possess unique physical characteristics that complicate treatment and cause the price to rise accordingly. Some patients may require restorative care before they can get veneers, which will also boost the total price of dental veneers in Los Angeles.

How Veneers Help Patients
Veneers are used primarily for cosmetic purposes, but they also possess the ability to strengthen teeth that have been damaged. In cosmetic work, our dentist may recommend veneers for permanent concealment of gaps, chips, cracks, stains and improper positioning. Once veneers are bonded in place, they add strength by essentially acting as splints. All of these benefits can last patients for more than a decade with proper care, including daily brushing and flossing and regular check-ups from our dentist.


A host of dental flaws can be corrected with veneers, one of the most flexible cosmetic options available today. With a perfectly tinted, symmetrical smile, patients are likely to enjoy more confidence at work and in their social lives. At a consultation with our dentist, patients can learn more about the benefits and price of porcelain veneers in Los Angeles.