Lumineers Before and After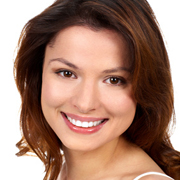 Lumineers offer the fast cosmetic correction of conventional veneers with less preparation and pain. No matter how much you read about the benefits of Lumineers, however, it can be difficult to envision results without seeing pictures of past successes. Viewing Lumineers before and after pictures can show you the capabilities of Lumineers to accomplish the goals you have in mind for your own teeth. Furthermore, these images can help you decide whether they may be an option for you.

Understanding Benefits of Lumineers
Lumineers have been used to correct a wide variety of cosmetic flaws, including cracks, chips, gaps, stains and improper rotation and spacing. You may be shocked to learn that Lumineers can effectively conceal so many different problems, but you will be reassured after viewing pictures of patients who have experienced Lumineers for themselves. It is possible to see how well this treatment works for all of these flaws by examining the visual proof.

Helping to Determine Your Candidacy for Lumineers
Only a consultation with our dentist can determine whether you can receive Lumineers at our office. However, you may gain confidence in your eligibility by looking at Lumineers before and after photos in the meantime. Patients who once shared your dental flaws have probably received correction with Lumineers and had their pictures taken for display online. At the very least, seeing these pictures may help you appreciate the value of the lifetime investment you are considering.


Lumineers give fantastic results to a wide variety of cosmetic dental patients. With proper care, including daily brushing and flossing and biannual check-ups, Lumineers can last for 20 years or more. You can see the results enjoyed by other patients when you look at Lumineers before and after images. To learn more about Lumineers and find out whether they are an option for your teeth, you can schedule a consultation with our cosmetic dentist.