Los Angeles PPO Dental Insurance Dentist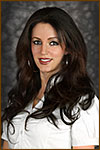 Our PPO dental insurance dentist in Los Angeles offers many different forms of dentistry to suit each of our patient's unique needs. We have set up a team of experts that includes a general dentist, and orthodontist, an endodontist, a dental hygienist and more. This allows us to treat the many different oral health issues our patients experience in-house, as opposed to having to refer them to other dental offices to receive the help they need.


Our dental practice prides itself on offering the most advanced and up-to-date procedures. That is why our dentists are constantly continuing their education to learn new techniques and we are always upgrading to the newest state-of-the-art equipment. With this, we are able to offer advanced dental procedures like dental implants for those patients who are missing teeth, root scaling and planing for patients who have advanced periodontal disease, and Invisalign, which is a highly sought after orthodontic treatment. The procedures our Los Angeles PPO dental insurance provider offers are affordable because we accept almost all forms of PPO dental insurance to help dramatically reduce the patient's out-of-pocket costs.

PPO Dental Insurance Provider Los Angeles
We always want to ensure that every person we treat is comfortable and pain-free which is why we offer sedation dentistry as well. Inhaled sedation can help patients relax during the procedure but it wears off quickly to allow them to drive home safely. For those with severe dental anxiety, we can also prescribe oral sedation that can be taken hours before the appointment to help them reach their desired state of relaxation. Because these oral sedatives can have a strong effect, such patients should make sure they have a ride to and from the appointment.


Our dentist in Los Angeles has set up an office that is a one-stop-shop for everyone's dentistry needs. We know how difficult it can be to convince yourself to visit the dentist so we want to reduce the amount of appointments required to the minimum that is necessary. If you have not had a dental exam in over six months, you have a toothache, or you are worried about any other oral health issue that may be setting in, call to schedule a consultation today so we can begin bringing your smile back to life.