Is Invisalign Worth it?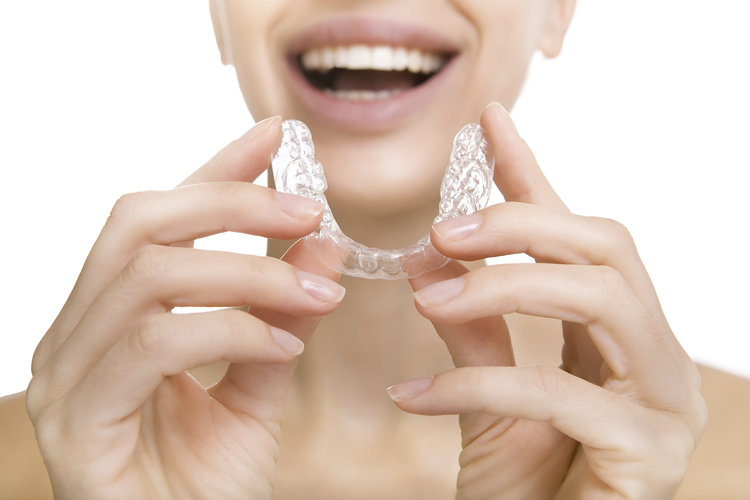 For many years, traditional metal braces were the only option people had for fixing the alignment of their teeth. Fortunately, today there is an alternative called Invisalign. The Invisalign system uses a series of clear plastic aligners and a pressurized plan to straighten your teeth. Since the aligners are clear, this means that they are effectively invisible to outside observers. While this is a nice perk, is Invisalign truly worth it?
The answer rests in the eye of the beholder. If metal braces are going to make you self-conscious about opening your mouth for any reason, then Invisalign is definitely worth having a discreet treatment. The Invisalign aligners worn during treatment are also removable, which allows the patient total freedom in the foods that they want to continue eating. Wearers of metal braces are required to stay away from hard and sticky foods. The removable aspect of Invisalign aligners also makes maintaining proper oral hygiene easier. Food particles can easily get trapped in the metal brackets and wires of braces. Even with a toothbrush and floss, these food particles may be difficult to remove. With Invisalign, you brush and floss just as you normally would.
With Invisalign, you wear each set of aligners for two weeks and then replace them with the next set. Each successive aligner is designed to incrementally move your teeth one step closer to the treatment goal. This means that there is no need for painful wire tightening that needs to take place if you are being treated with braces. That being said, braces do allow the orthodontist more freedom to treat certain issues. If you have particularly bad bite issues, or need to have your teeth rotated or moved vertically, you unfortunately may not qualify for treatment with Invisalign.
If you are interested in seeing whether you would make a good candidate for Invisalign, contact our expert in Invisalign in Los Angeles to set up a consultation.
Back to Blog