Invisalign Teen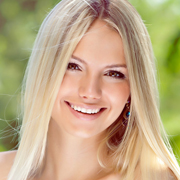 Teenage years can be the hardest in a person's life. There is so much emphasis on someone's outward appearance that it can cause a lot of pressure to look great amongst peers. If it was not already hard enough, teens are constantly growing into adults. This includes their teeth. The stereotypical teenager has crooked teeth with braces. In high school, this can be embarrassing and hinder a teen's ability to have the confidence for an active social life.


With Invisalign Teen, a teenager can live an active lifestyle, play sports, study and have a great social life because the retainers are virtually invisible. No one will know a teen is wearing "braces" because they are not braces. The Invisalign Teen is an invisible plastic retainer that goes over the teeth. It can be taken off when needed so a teen has the freedom to eat whatever they want. Their friends might have traditional braces. They will have to avoid certain foods such as chips, bagels, certain candies and more.

Invisalign Teen Los Angeles
Invisalign Teen also provides comfort. The retainers are not painful like traditional braces which cause sores and pain around the gums. Not to mention, braces are very visible because they have metallic wires that go on the teeth. With the plastic retainers by Invisalign, teenagers can keep doing what they want to do whether it is play an instrument or just be social with friends.


Talk to our orthodontist about this new system and see if your teen is a great candidate. Do your research on Invisalign Teen and find out all you need to know about teeth straightening and this system's advantage over braces. You will find that there are more pros than cons when it comes to straightening teeth with these plastic retainers. You can give your teen the confidence and comfort they need to get through school, peer pressure and sports without the pain of braces.