Invisalign Before and After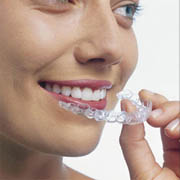 Many people have heard of how Invisalign can correct crooked teeth without making your appearance unsightly in the meantime. Today, the reputation of Invisalign has grown thanks to results that often match those of metal braces for most patients. However, no description can take the place of pictures for demonstrating its benefits. Here is information about the reasons for looking at Invisalign before and after pictures when considering this treatment.

Why Look at Invisalign Before and After Photos?
Before and after photos can be valuable for understanding the capabilities of Invisalign treatment. In many cases, the improvements obtained with Invisalign are astonishing. No matter how much you hear about the effectiveness of Invisalign, seeing images of patients whose teeth have been transformed by Invisalign can be a revelation in terms of expectations for orthodontic treatment. Furthermore, viewing these images may help give you confidence to finally get the smile you deserve.

Invisalign Before and After Images and Candidacy
If you are not sure whether your bite irregularities can be treated with Invisalign, looking at before and after photos of successfully treated patients might give you peace of mind. You may discover numerous photos of patients whose teeth looked like yours before correction with Invisalign. In addition, you may gain insight into the types of bite irregularities for which Invisalign is most effective. However, it is important to remember that only our dentist can ultimately determine whether you are eligible for Invisalign treatment.


Viewing before and after images of patients who have undergone successful Invisalign treatment can be a smart first step towards pursuing the treatment yourself. It is often inspiring to see the aesthetic improvements Invisalign has given patients without ruining their appearance during treatment. To learn more about the benefits of Invisalign and find out whether you qualify for it, contact our dentist for a consultation.