How Smile Makeover Improves Oral Health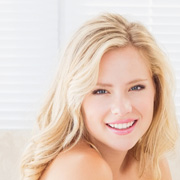 A smile makeover is usually performed for its cosmetic benefits, but it often provides many other unexpected benefits as well. If you have stained, chipped or damaged teeth or are unhappy with the way your smile looks, you may be a candidate for a smile makeover.
Some of the health benefits of a smile makeover include:
• A more balanced smile
Crooked or misaligned teeth can bear imbalanced loads, which can lead to premature wear and pain. A balanced smile not only looks better but also feels better.
• Healthier gums
Old restorations can irritate gum tissue while new biocompatible restorations help keep these delicate tissues stronger and healthier.
• Less plaque
Properly aligned teeth are easier to clean, which means they are less likely to accumulate plaque. Additionally, most people find they are more committed to good dental hygiene when they have a smile that looks nice because they want to keep it looking nice.
• Less tooth decay
Better dental hygiene translates to less tooth decay.
• Better dental habits
Keeping your smile looking its best means taking care of your teeth. This means not using your teeth as tools, eating a balanced diet and brushing and flossing twice daily.
The more obvious benefits of a smile makeover include whiter teeth, a more balanced appearance and greater self-confidence. Treatment options can include teeth whitening, orthodontics, porcelain or tooth-colored restorations, porcelain veneers and dental implants. Call us today to learn more or to schedule an appointment with our expert in smile makeover in Los Angeles.
Back to Blog