Dental Lumineers Cost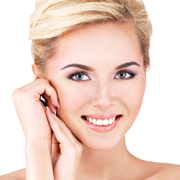 Lumineers can permanently conceal stains, cracks, chips and gaps like traditional veneers but require far less preparation. As a result, teeth retain more of their strength and patients can have their Lumineers removed if it ever becomes necessary or desirable. For patients considering this treatment, it can be helpful to look at the factors that determine how much dental Lumineers cost.
Cost Considerations
Lumineers offer lifelong cosmetic improvements that easily justify the cost of obtaining them. By making this investment, patients can enjoy greater self-confidence and help guard themselves against future cosmetic dental problems. This illustrates how the total price of Lumineers should be viewed in terms of its personal value for the individual.
Factors Affecting Cost
Dental Lumineers cost can vary based on a variety of factors. For example, the size of Lumineers required by patients affects the cost of treatment. Differences in how easily patients can receive Lumineers are also involved in the total cost. For all patients, a consultation with our dentist is necessary to find out how much Lumineers will cost for them.
Candidacy for Lumineers
Lumineers can be an excellent choice for patients with many different types of cosmetic dental problems. Whether patients are suffering from issues related to tooth color, structure, position or any combination, Lumineers can be a singular solution that improves their looks tremendously. In certain cases, patients may also be able to choose Lumineers as an alternative to orthodontic treatments that would cost more in terms of time and money.
Lumineers can dramatically improve smiles ruined by cosmetic problems, but they can also make any set of teeth look fantastic. With the reduced preparation required for Lumineers compared to traditional veneers, patients can start enjoying a brilliant smile more quickly and easily than in the past. Patients can learn more about how much dental Lumineers cost and what they offer by scheduling a consultation with our cosmetic dentist.