Am I a Candidate for Veneers?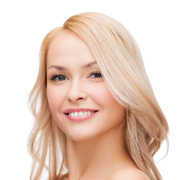 Veneers are a treatment of choice for patients who want to conceal their aesthetic dental problems permanently. Convenient and versatile, veneers can be used to hide chips, cracks, gaps, discoloration, spacing issues and malformed teeth. Here is more about veneers and the answer to the question, "Am I a candidate for veneers?"

Who Is a Candidate for Veneers?
You may be surprised at the answer to the question, "Am I a candidate for veneers?" In fact, virtually everyone is a candidate for this minimally invasive treatment. However, severely crooked teeth may need to be re-shaped or corrected before receiving veneers. If orthodontic correction is required, patients can choose from metal braces or Invisalign, a discreet alternative. Some patients may also receive recommendations for restorative care to ensure that their teeth can successfully support veneers.

What Are the Benefits of Veneers?
Veneers are a flexible and fast cosmetic solution to numerous aesthetic issues. Most patients can get veneers in just two appointments, with the first appointment used to take bite impressions for veneer construction, prepare the teeth and place temporary veneers for protection and the second appointment used to bond the permanent veneers in place. However, veneers also offer enhancement of tooth strength. Patients are less likely to suffer cracks and breaks with these shells bonded to the fronts of their teeth, acting as shields and splints. Finally, veneers can be used instead of orthodontics for bite irregularities that only affect appearance.


"Am I a candidate for veneers?" Yes, you probably are, but you will need to visit our dentist to find out for sure. After performing an exam to determine the severity of problems requiring correction, our dentist can tell you more about your options and recommend solutions. For more information about veneers and eligibility requirements, feel free to schedule a consultation with our dentist.