Am I a Candidate for Dentures?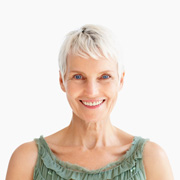 "Am I a candidate for dentures?" This question is asked by many patients seeking an aesthetic and functional solution to missing teeth. With fast placement and reliable improvement of looks and chewing ability, dentures remain a popular method of tooth replacement. Fortunately, the vast majority of patients can receive this treatment. Here is more about candidacy for dentures and how treatment is offered.

Candidates for Dentures
There is a simple answer to the question, "Am I a candidate for dentures?" Most patients with missing teeth are candidates for dentures because this treatment does not depend on jaw bone integrity for stability. For patients with only a few teeth missing, partial dentures may be an optimal solution. When patients have lost most or all of their teeth, full dentures are a better option.

How Dentures Are Used
Patients start treatment by having bite impressions taken for use in constructing their dentures. After beginning to wear dentures, patients can expect a short adjustment period with challenges related to speaking and chewing. At follow-up appointments, our dentist confirms that the dentures are continuing to fit properly and makes adjustments if necessary.


A consultation with our dentist can provide information to supplement the answer to the question, "Am I a candidate for dentures?" Questions regarding eligibility, treatment options and results can also be answered by our dentist at the consultation, letting patients make an educated decision regarding improvement of their looks and oral functionality after tooth loss. As a time-tested form of tooth replacement, dentures can be a simpler, more affordable alternative to other options.