Advantages of Dental Implants Made of Titanium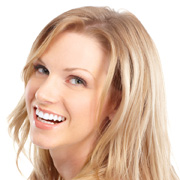 Titanium dental implants are a special type of implant that is made from titanium, a biocompatible metal. Although other materials can be used to create dental implants, titanium is one of the most commonly used materials. The benefits include:
1. Longevity
Titanium can last many years, as it is resistant to corrosive acids in the mouth. While your own natural teeth are designed to last forever, titanium offers a good alternative that can last 15 years or longer. With proper dental care, your implants can even last as long as you do.
2. Appearance
The titanium implant fits securely into the jawbone, and the crown is attached to an abutment that rests in the gums on top of it. There is no visible line between the implant and the gum, so the restoration will look just like your own tooth. You can even clean them like your natural teeth, without needing special tools or complex cleaning routines.
3. Dental health
The jawbone supports the prosthetic tooth rather than the adjacent teeth, which means that natural teeth do not need to be compromised. Additionally, there is no need for complex cleaning routines. Simply brush and floss your titanium implants just like you brush and floss your own teeth.
Titanium resists corrosion and is designed to be incorporated into the jawbone for a comfortable, natural solution. Call us today to find out more or to schedule an appointment with our expert in dental implants in Los Angeles.
Back to Blog